Time flies! A couple of weeks ago I was still enjoying my summer holiday in very nice weather and today the weather is cold, stormy and the first signs of autumn are already showing. Time to catch up on what's been happening on my painting desk since the last update!
First some Age of Sigmar updates. It's now been two years since I started working on the starter box (on and off of course). All Stormcast Eternals are done, so since the last update I finished painting the Retriutors and Prosecutors (you might have seen the pictures on my Instagram account). Soon it will be time to rank them all up for a big photoshoot, promised.
The last twee weeks I spent time on the two Khorne models you see below. After these are done there are only 5 models left to do (including the big Khorne monster which is a sculpt I don't really like to be honest).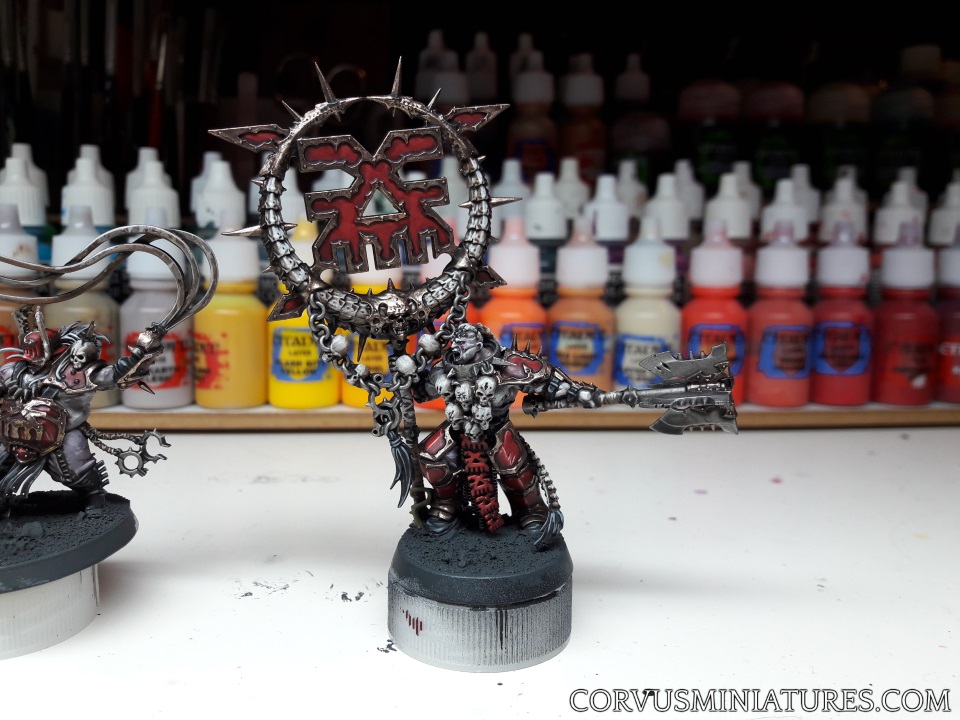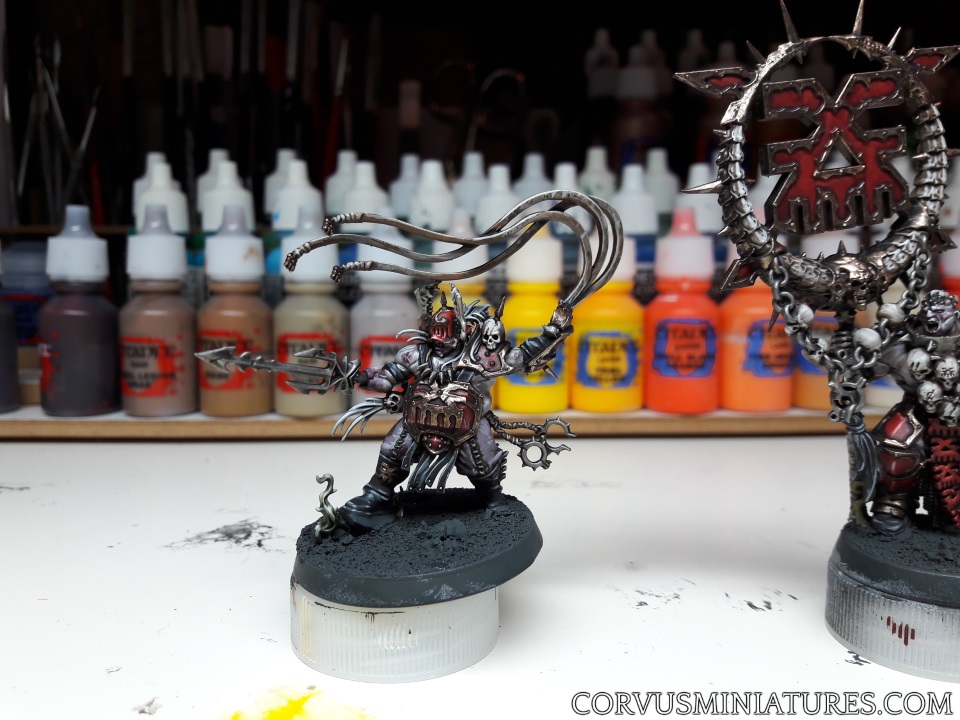 When I'm on holiday I always try to take something with me I can work on. I decided upon another batch of rank & file Mordor Orcs for my LotR army. The amount of paints I need to paint these is quite limited and on top of that painting rank & file can take up some time. So with more time to spend on painting it seems to go a bit quicker 🙂
I also added some standard bearers and a captain (not pictured here).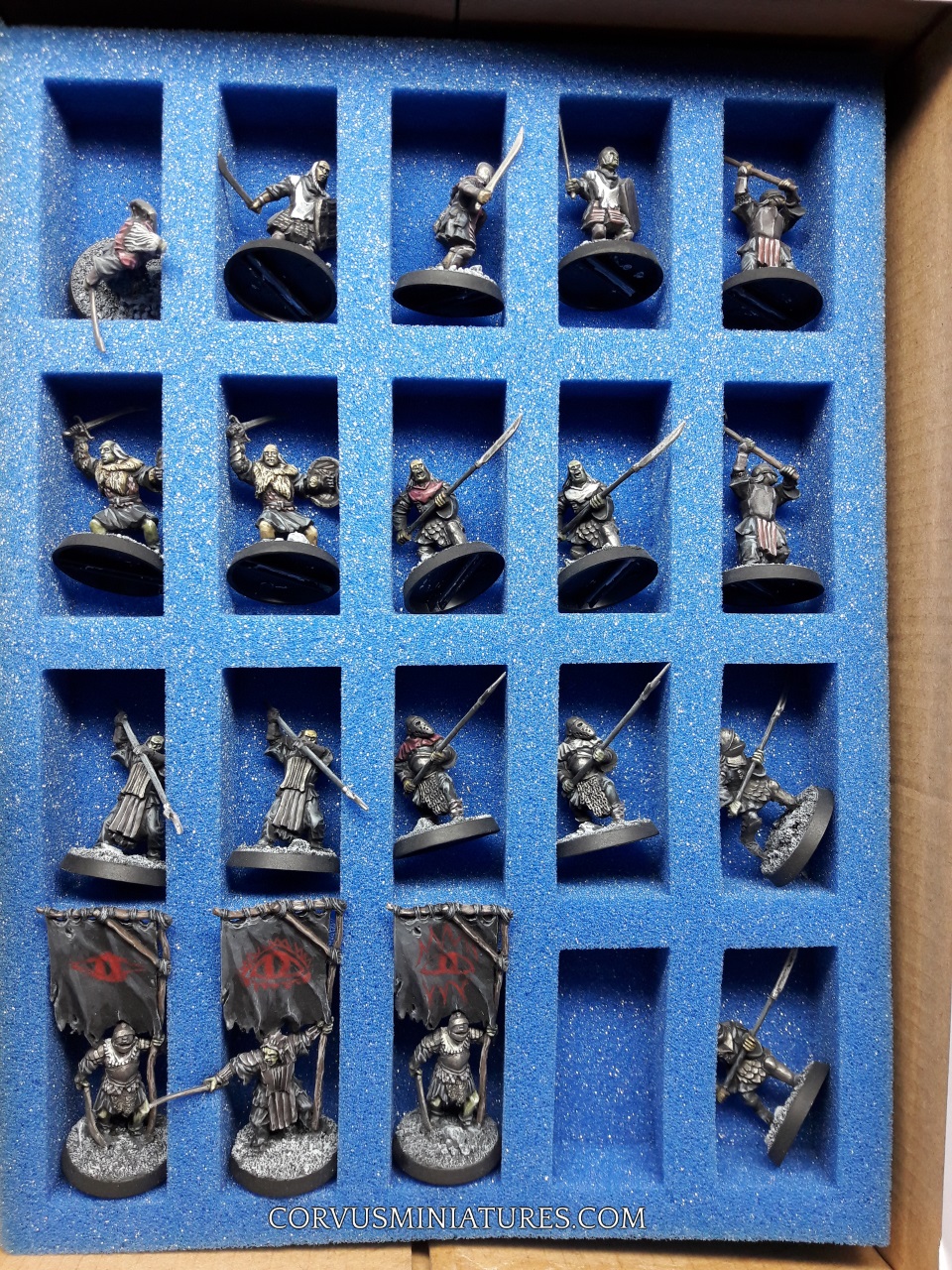 Speaking of LotR the guy below arrived in the mail today. It's a Mordor character named Kardush the Firecaller. It's an OOP metal model, the kind which you can sometimes find on eBay for 50-60 EUR if you're lucky. I managed to pick this one up on a local second hand site for 15 EUR or so. The only problem is that his staff is broken, but the bit is supplied together with the model and it's a clean cut so easy to fix.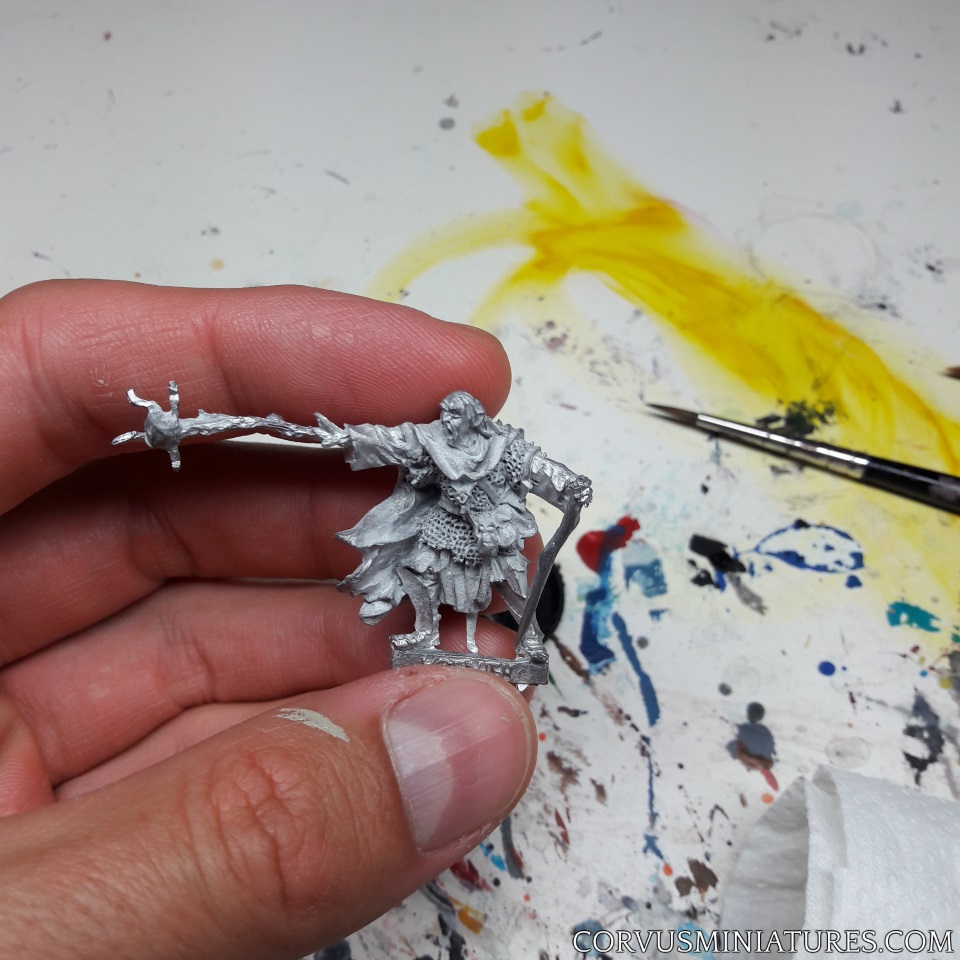 At the moment of writing an exiting commission just came in, but that's something for a next blog post. Take care!